ABOUT DITEL
LED Display Solutions for Industry, Services and Trade.
DITEL has the widest range of Digital Panel meters for the monitoring and control of industrial processes.
DITEL has also a very complete range of Large Displays that offer a high number of possibilities in terms of visualization and communication:
several heights of digits allowing long viewing distances, most common communication protocols available, adaptability to many kind of environmental conditions, numeric and alphanumeric contents,..etc
All these with a view to help your company improving such important matters as:
Productivity, Focus on goals and objectives, Results achievements, Security, etc…
Since its creation in 1984 DITEL has concentrated on the development and manufacture of digital instruments that integrate systematically the highest technology while increasing continuously their flexibility and adaptability to virtually all industrial and service applications.
This resolutely innovative approach, reinforced by a solid international network, is positioning DITEL as one of the favourite partner for the industry around the world.
CONCERING DITEL MADE BY LUMEL
Ditel is the official exclusive representative for all of Spain of the company Lumel, one of the largest companies dedicated to the manufacture of high-quality energy control and measurement equipment aimed at improving energy efficiency.
These products are aimed at offering solutions for the energy sector and industrial automation, as well as for the automotive, chemical, steel or HVAC industries.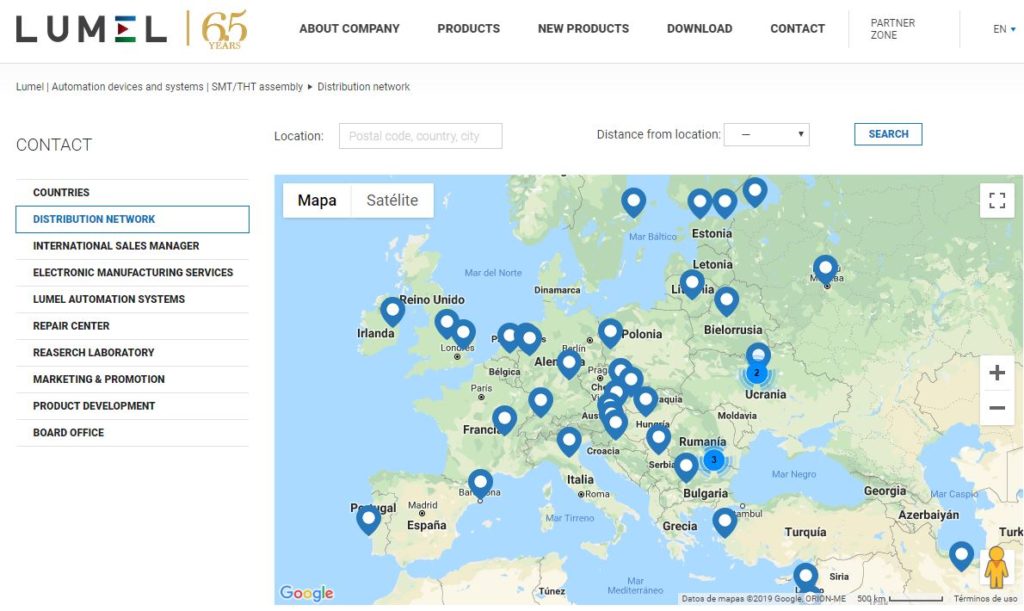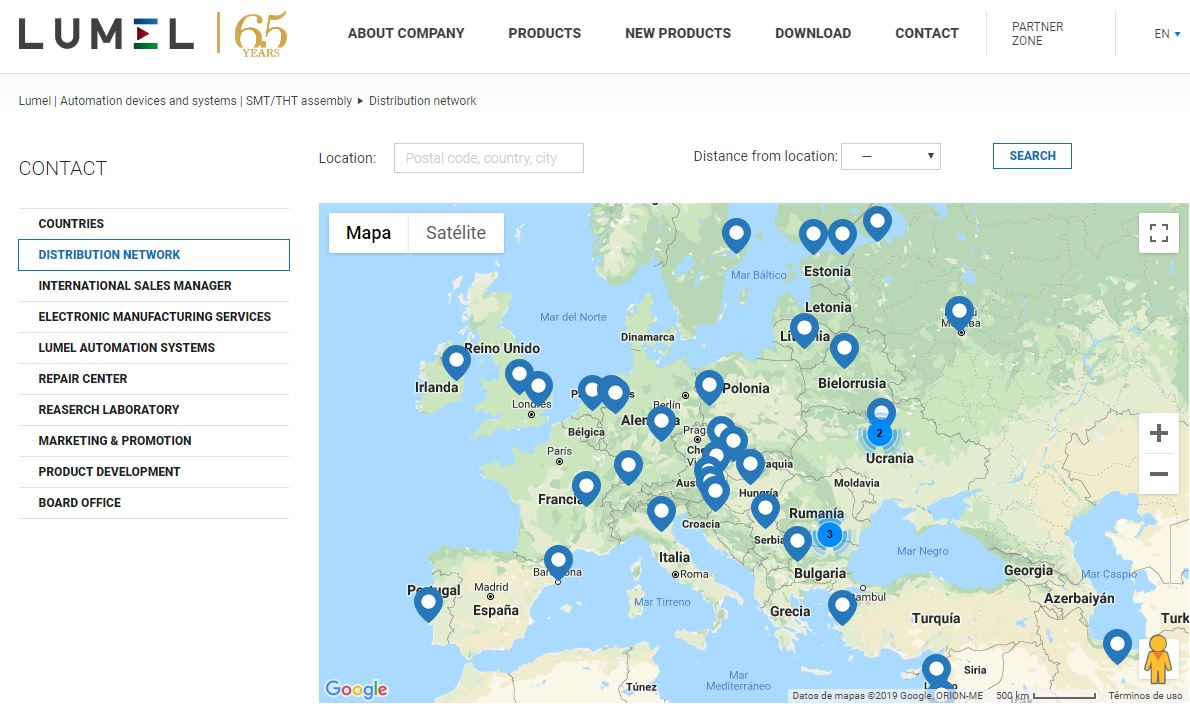 DITEL QUALITY ASSURANCE
In 1997 the Company considered that a Quality Assurance System implementation was needed. To guarantee reliable and self-controlling activities should be one of the short term achievements.
In March 1999, DISEÑOS Y TECNOLOGÍA, S.A. certifies the established Quality System by TÜV CERT Certification Body in accordance with ISO9001:1994 norm for design, manufacture and sale of microprocessor controlled measuring and control systems.
In 2002 renews the Quality System approval, now according to ISO9001:2000 new edition of the norm.
Later on in 2005, due to the new PROS MODULAR SYSTEM product line incorporation, extends the scope certification in order to include the new product range in the nautical field.
Currently we still believe in the future convinced that never is enough when work management and customer service are involved.
DITEL WARRANTY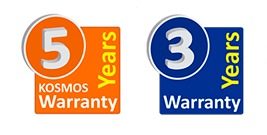 DITEL products are guaranteed against any manufacturing defects or faulty materials for a period of FIVE years from the date of acquisition for the KOSMOS series and THREE years for the rest of the range.
This warranty cannot be applied in case of misuse, external causes unrelated to product defect, wrong wiring or handling by the buyer.
The scope of this warranty is limited to repairing the unit in DITEL premises, freight and costs of removal / installation ,if any, are borne by the buyer.
The manufacturer declines any liability that may be claimed by incidents or damage caused by the malfunction of the product.